B2B & B2C vs. Recruitment
Recruitment is starting to follow the strategies applied in B2B and B2C marketing to improve their conversion funnel.
Business-to-business (B2B) and business-to-consumer (B2C) are incredibly data-driven areas. Here is what they do:
During the past decade, B2B and B2C have evolved their strategies due to their need to generate profit. For that reason, they need to fully understand their conversion funnel and costs. 
Recruitment has fallen behind but is rapidly catching up.
The Traditional Application Process
Sometimes certain Applicant Tracking Systems (ATS) do not have the potential to track conversions.
Sometimes it's impossible to track conversions, even if you want to. Some systems do not support GA or GTM. However, most of the times there are ways around it. 
We would say that amongst recruiting technologies, companies need to start investing in tracking their conversion funnel and aligning their strategies mainly to:
Increase the number of users who view the career page.
Increase the conversion rates for their vacancies.
Identify where candidates drop off.
Analyze the behavior of mobile vs. desktop users. 
Decrease the cost per candidate, which, in turn, will decrease the cost per hire.
Lower the time-to-hire.
Identify the best platforms where candidates are coming from & at what cost.
A recruitment strategy is not easy to set. It takes time, skill, and an understanding of the market.
If you are unable to set the tracking on your own, simply hire an analytics consultant to do your set-up. We can't all be experts in everything - but as a manager it's important to know what can be done and who can do it.
…and at least 95% of them are clicking on ads from their mobile devices.
It's not a small number and it certainly should not be looked over. Any recruitment technologies that you try out, need to be:
Related to social media marketing (also known as recruitment marketing).
Related to simplifying the application process, making it mobile-friendly and easy to complete. 
Remember that, on social media, you reach both passive and active candidates. 
Active vs. Passive Candidates
Active candidates are currently in the market for a job while passive candidates are not.
Data-driven recruitment means that you also understand concepts such as active and passive candidates, as well as the overall behavior of your target audience. 
Social media marketing reached both passive and active candidates and that will reflect in your conversion rates. 
Users coming from job boards and LinkedIn job postings will have a higher conversion rate. 
Users coming from social media marketing will have a lower conversion rate and potentially a higher cost.
Why run social media marketing campaigns if the conversion rate will be lower and costs will be higher compared to job boards?
That's a great question, and we have an even better answer – Awareness and Reach.
When you only advertise your vacancies on job boards, the only users who will see them will be active candidates, which is great! You should always split your budget into different channels that allow you to reach your target audience. 
Advertising on social media gives you the opportunity to put your employer brand in front of tens of thousands of users that are part of your target audience – active and passive candidates. Using social media means hitting two birds with one stone: Recruitment & Employer Branding.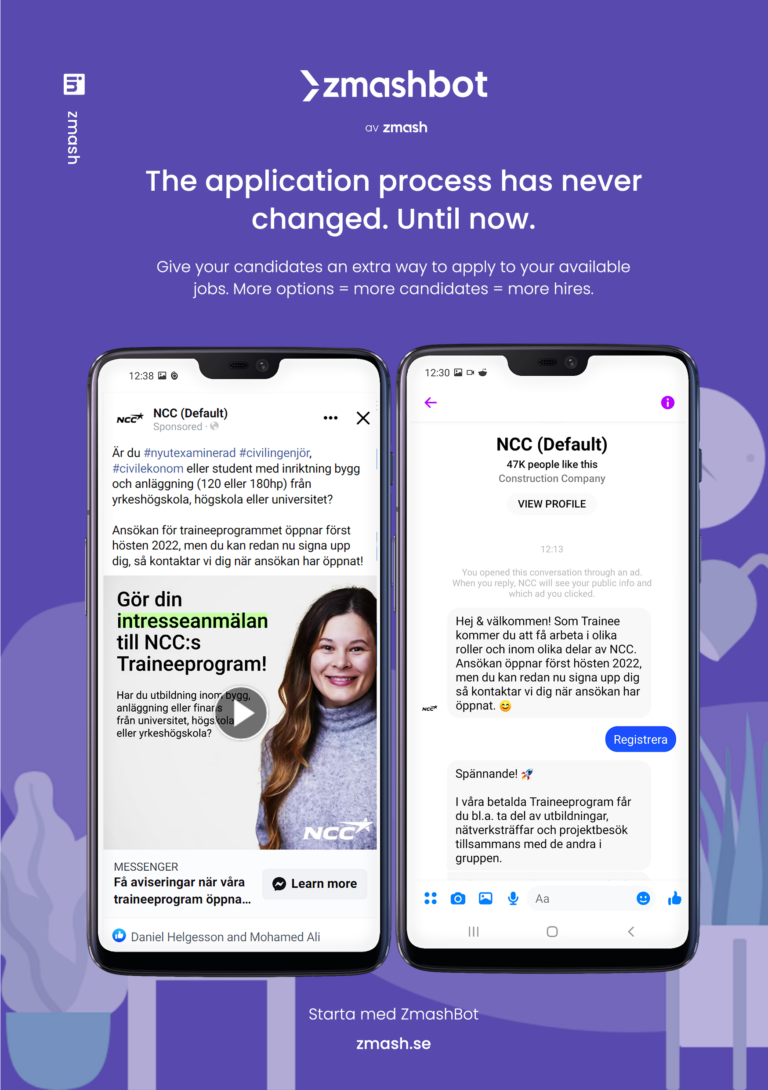 ---
Related Tags: