What is a recruitment marketing ad?
An ad implies that you are spending a certain amount of money to reach a target audience. You can use your budget on multiple platforms such as: Facebook, Instagram, LinkedIn, TikTok, Google, etc.
You can choose to run:
Social Media Marketing ads (SMM) or

Search Engine Marketing ads (SEM)
What are social media marketing ads?
Essentially, the main social media platforms that companies run ads on are:
Instagram

Facebook

TikTok

LinkedIn
Facebook is still the platform with the most active users.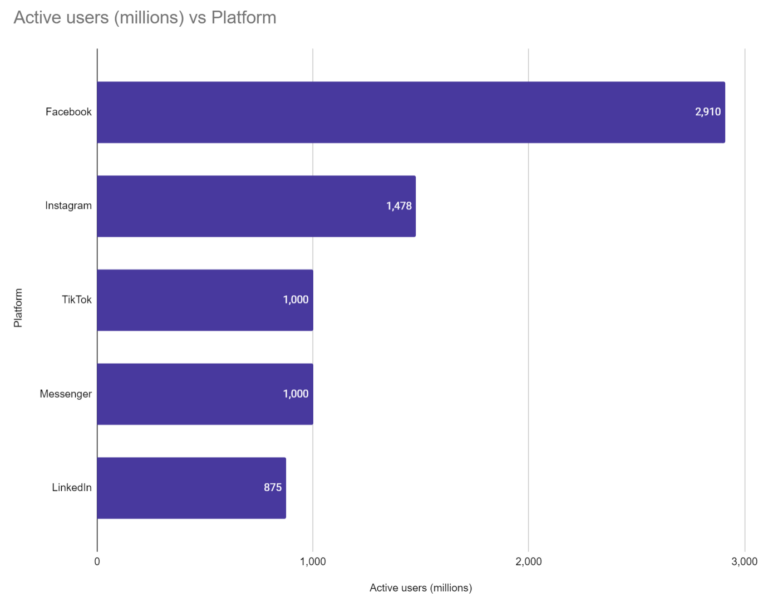 Social media marketing ads are exactly that: Ads that show up on social media platforms. For recruitment ads, you can target your audience by various background data such as:
Location

Job

Skills

Interest

Companies they worked for

Company they work for 

etc.
What are search engine marketing ads?
If you know your target audience actively search on google for the type of roles that you are advertising, using search engine marketing ads could help you get more candidates. 
As opposed to social media marketing, search engine marketing ads are ads that show up on search engines: Google, Yahoo, Bing, etc.
Targeting on search engine platforms is done mostly through keywords. For example, if you are promoting a traineeship for IT students, you might want to target keywords such as IT traineeship, IT traineeship opportunity, tech traineeship, etc. Basically, any keyword that you believe your target audience might search for. 
Tip: Use Google's free tool for keyword research. This will help you see how many approximate searches for different keywords happen in different countries. Try it out!
Whether you choose to only use one platform or multiple platforms, you should always keep in mind what your main goal is. Some of the commonly used goals are:
In general, recruitment campaigns have conversions as a goal and employer branding campaigns have awareness as a goal. This is important when deciding what your key performance indicators (KPIs) will be. 
Before starting any campaign, it is vital that you: 
Have tracking in place on your website. 
Know what metrics will be assessed at the end of the campaign. 
What you cannot measure, you will never be able to improve.
Learn how to measure your recruitment ads performance and how to set up proper tracking. The easiest way? – Hire an analytics consultant for a week and they will create your entire set-up. 
With no tracking in place, you will never be able to know where you stand and will never be able to improve. 
---